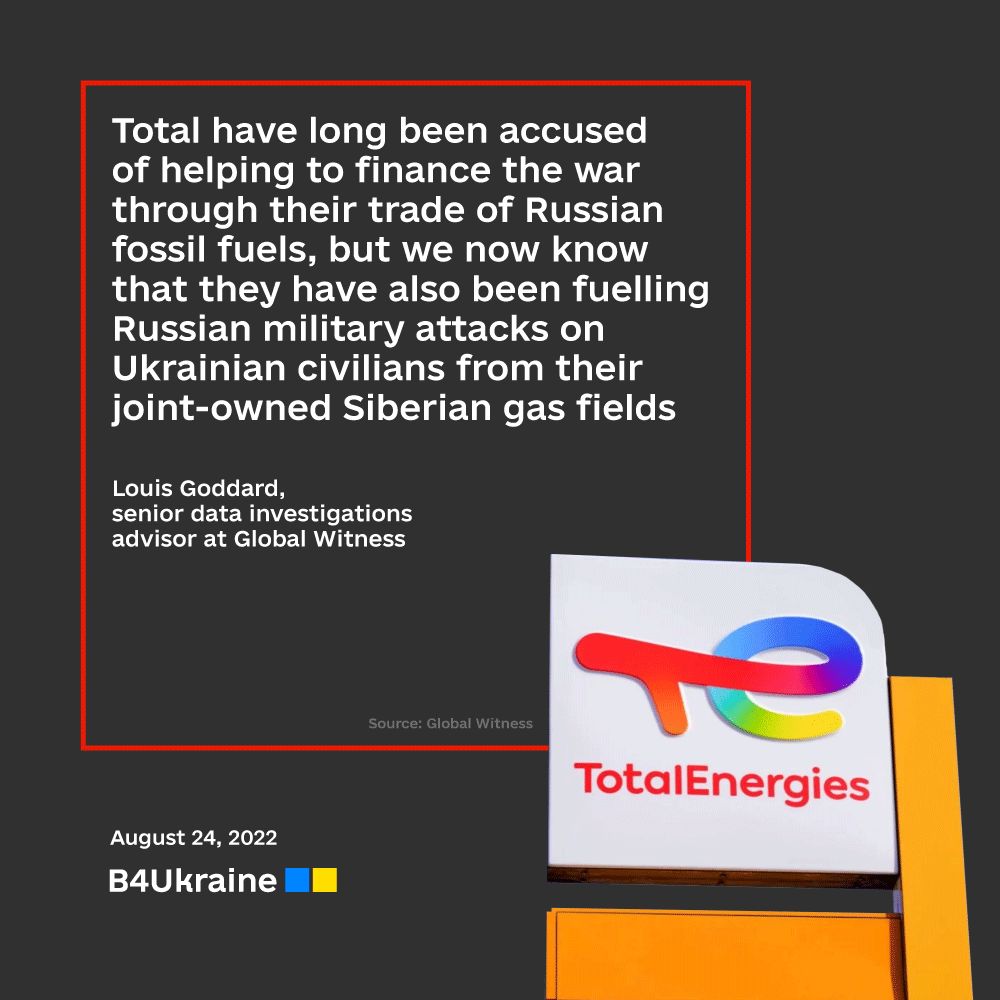 A new Global Witness investigation reveals outraging facts about the direct involvement of French energy giant TotalEnergies in fueling Russian military aggression against Ukraine. Total owns 49% of TerNefteGaz, a company set up to operate the Termokarstovoye field, with Novatek owning the remainder. Total also owns 19.4% of Novatek itself, giving the French company a majority economic interest in the joint venture.
The investigation shows gas condensate from Total's Termokarstovoye field was transported across Russia for refining to Omsk before being shipped as jet fuel to Russian Air Force bases near Ukraine.
In particular, Global Witness found that 40,000 tonnes of jet fuel were shipped from Omsk to Su-34 bases at Morozovsk and Voronezh between February and July, including bases for Sukhoi Su-34 fighter-bombers. The pilots of these warplanes have been accused of indiscriminate bombing of civilian areas, including a strike on Chernihiv on March 3, 2022, which reportedly killed 47 civilians.
The revealed facts completely contradict Total's earlier statement that the company's activities "are completely unrelated to the conduct of military operations by Russia in Ukraine."
''Total have long been accused of helping to finance the war through their trade of Russian fossil fuels, but we now know that they have also been fuelling Russian military attacks on Ukrainian civilians from their joint-owned Siberian gas fields," says Louis Goddard, senior data investigations advisor at Global Witness.