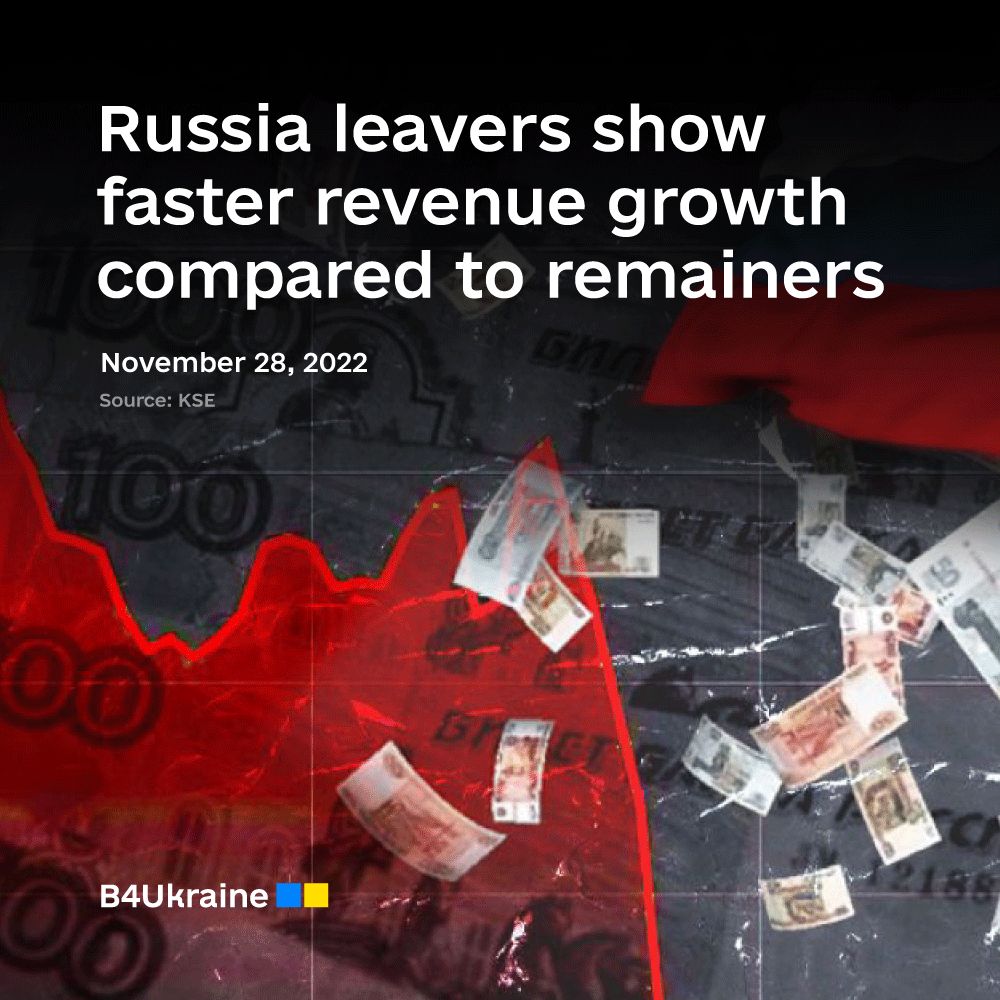 Russia leavers show faster revenue growth compared to remainers. By Q3 2022, the quarter-on-quarter yearly revenue dynamics of companies that have decided to leave (+25.6%) or have already left Russia (+20.6%) have increased more compared to those that are staying (+16%) or waiting (+15.5%), according to B4Ukraine and KSE Institute.
The revenue of corporations operating in Russia's communications and finance sectors fell the most, while energy sector companies increased their revenue the most.
Also, data on the revenue of nearly 800 companies that have operated or are still operating in Russia show that its share in the global revenues is minimal (the median share in the global revenue is about 3%) – yet another argument for why foreign companies should not remain in the toxic Russian market.
We, the members of B4Ukraine coalition, firmly believe: businesses that contribute to Russia's war by paying taxes and supplying resources to Russia must leave now or be held to account. The closing bell on responsible corporate behavior in Russia is set to ring on February 24, 2023. It's the last chance to save the reputation, avoid legal risks and do the right thing.