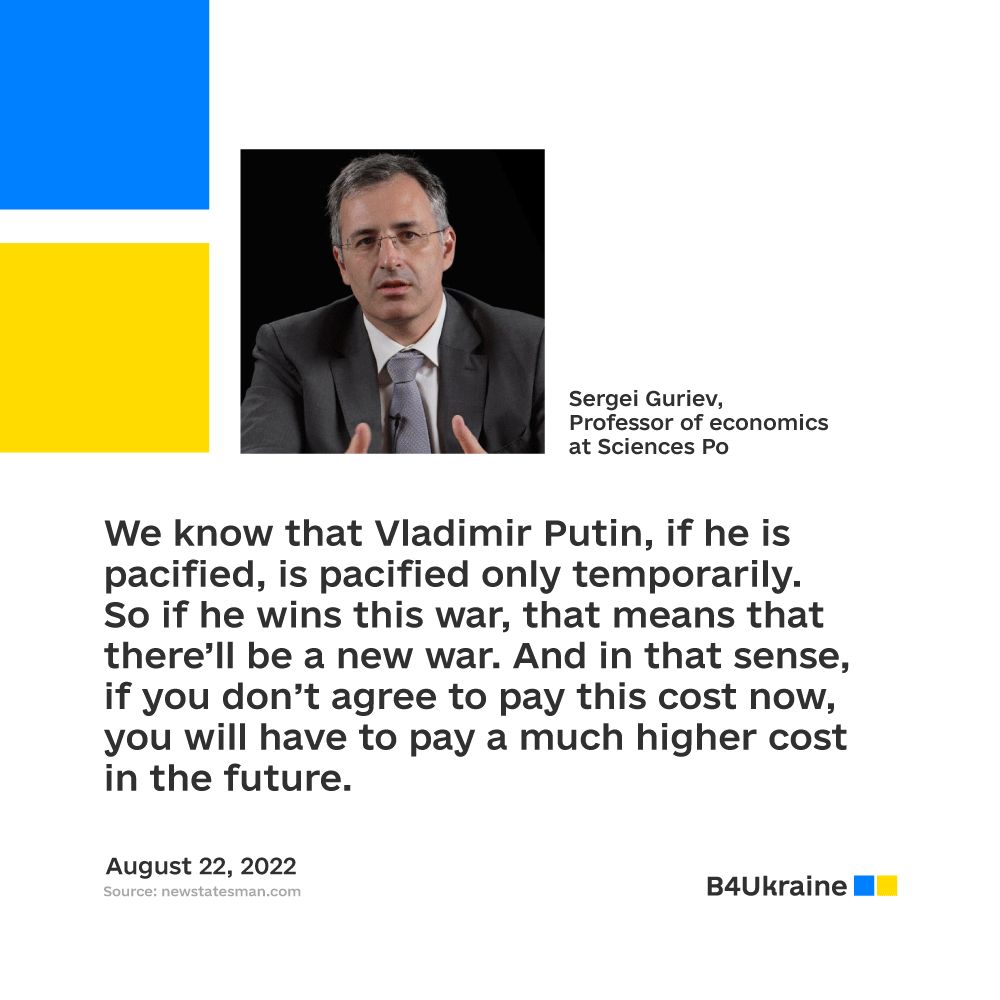 "We know that Vladimir Putin, if he is pacified, is pacified only temporarily. So if he wins this war, that means that there'll be a new war. And in that sense, if you don't agree to pay this cost now, you will have to pay a much higher cost in the future," assures Sergei Guriev, a former Chief Economist at the EBRD and now a Provost and Professor of Economics at Sciences Po, Paris.
In the face of the upcoming winter and the ongoing struggle to ban imports of Russian energy resources, this is an important reminder of why countries and businesses must accept the reality and wave "good-bye" to oil and gas from Russia.
As Guriev explains, a single commodity - oil - is the reason why Russia still can make it seem like the Russian economy is doing well under sanctions. A plan to embargo 90% of Russian oil imports to the EU by the end of the year will be significant, Guriev says, but it is still months away. Until it is implemented, "it's actually good for Putin, because an oil embargo in December raises oil prices today."
This is why a price cap on Russian oil and gas, agreed by G7 leaders on 27 July, is vital: not only because it would reduce the market value of Russian oil before the embargo, but because it would affect how much India and China will pay for Russian energy.
This step is vital if democratic countries genuinely want to bring lasting peace and exclude the possibility of resuming warfare after a year or two.
The current cost is the one democratic world pays with money via donations to Ukraine, and higher energy prices and inflation. The much higher cost in the future is the one countries may pay in the blood and lives of people.
As Western economies face their own impending recessions, Guriev says it is imperative they do not attempt to preserve their own economic fictions. There is a fear right now that inflation – accelerated dramatically by Russia's invasion of Ukraine – is causing widespread discontent. The leaders of Western countries are currently united in their opposition to Putin. Still, in the United States, France, and other countries, economic hardship may make politicians much more accommodating to the Kremlin. In the long run, this will be a mistake that will cost dearly.