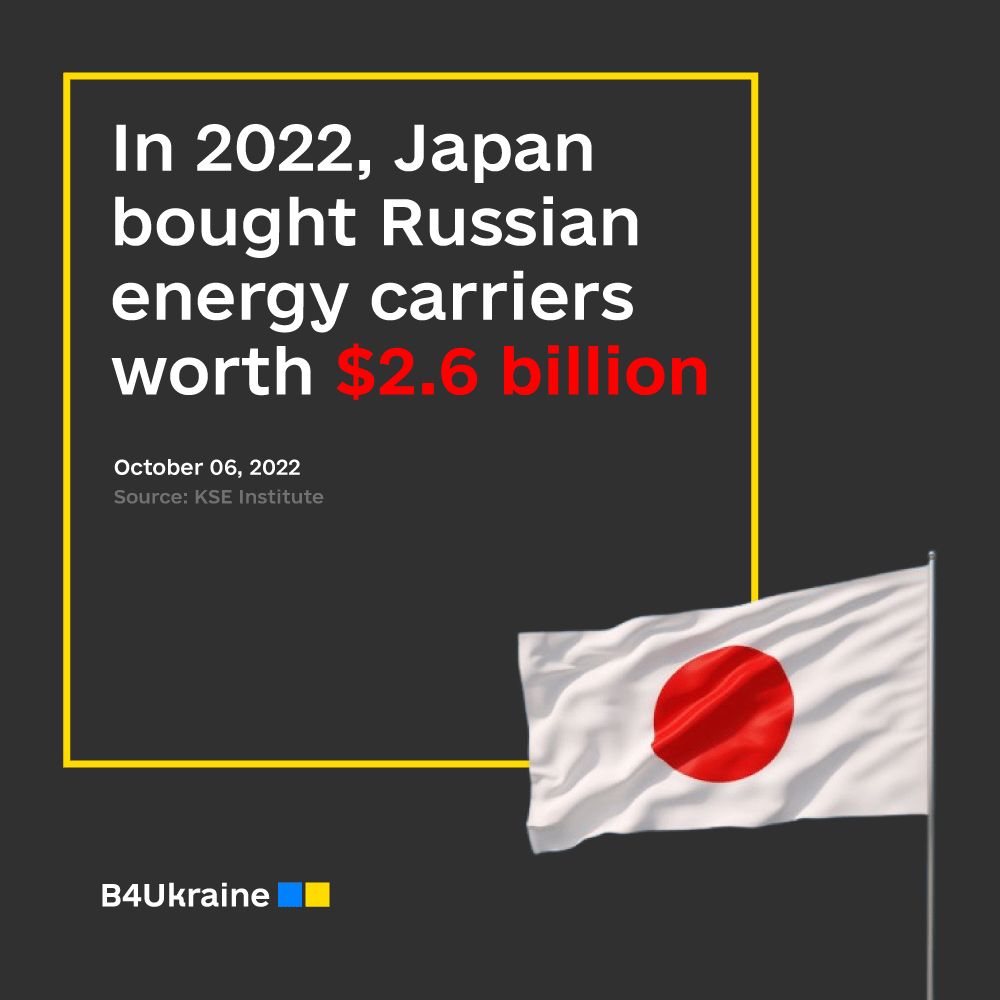 Last week, Japanese Prime Minister Fumio Kishida, in a telephone call with Ukraine's president, condemned Russia's new annexation of parts of Ukraine as illegal and a violation of the country's sovereignty. Bud, despite Japan's firm official position, most of the Japanese companies that had worked in Russia before its full-scale invasion of Ukraine have ignored calls to leave the Russian market.
Before February 24, 2022, at least 156 Japanese companies worked in Russia, according to the KSE Institute. They provided jobs for at least 37,800 employees in Russia, generated $19.5 billion in annual revenue, and had $7.3 billion in capital and $8.9 billion in assets. Since the Kremlin launched the full-scale war against Ukraine, only three Japanese companies exited Russia completely. Meanwhile, over half of the multinationals (80 companies) have opted to stay without at least downscaling activities in the country. Other 26 companies have cut some operations but still do business in Russia, and 47 more have announced their withdrawal from Russia but haven't yet fulfilled that decision.
Moreover, as of the beginning of April 2022, up to 15,287 companies in Japan had deals or indirect business ties with Russian firms, according to a survey report by credit research company Teikoku Databank Ltd. Many of these companies were handling automobiles, machinery parts, and electronic components.
Japan also immensely depends on Russian energy. Already in August 2022, due to the increase in global energy prices, Japan's trade with Russia increased by 31%. The import of Russian liquefied natural gas to Japan increased by 211% compared to August 2021 and by 386% in monetary terms, respectively. Altogether in 2022, Japan bought Russian energy carriers worth $2.6 billion, the Center for Research on Energy and Clean Air reports.
These companies will inevitably be affected by economic sanctions imposed on Russia over its invasion of Ukraine, possibly being forced to scale down or cancel their deals due to trade restrictions or to procure products from alternative suppliers, the KSE Institute quotes the Teikoku Databank Ltd report.