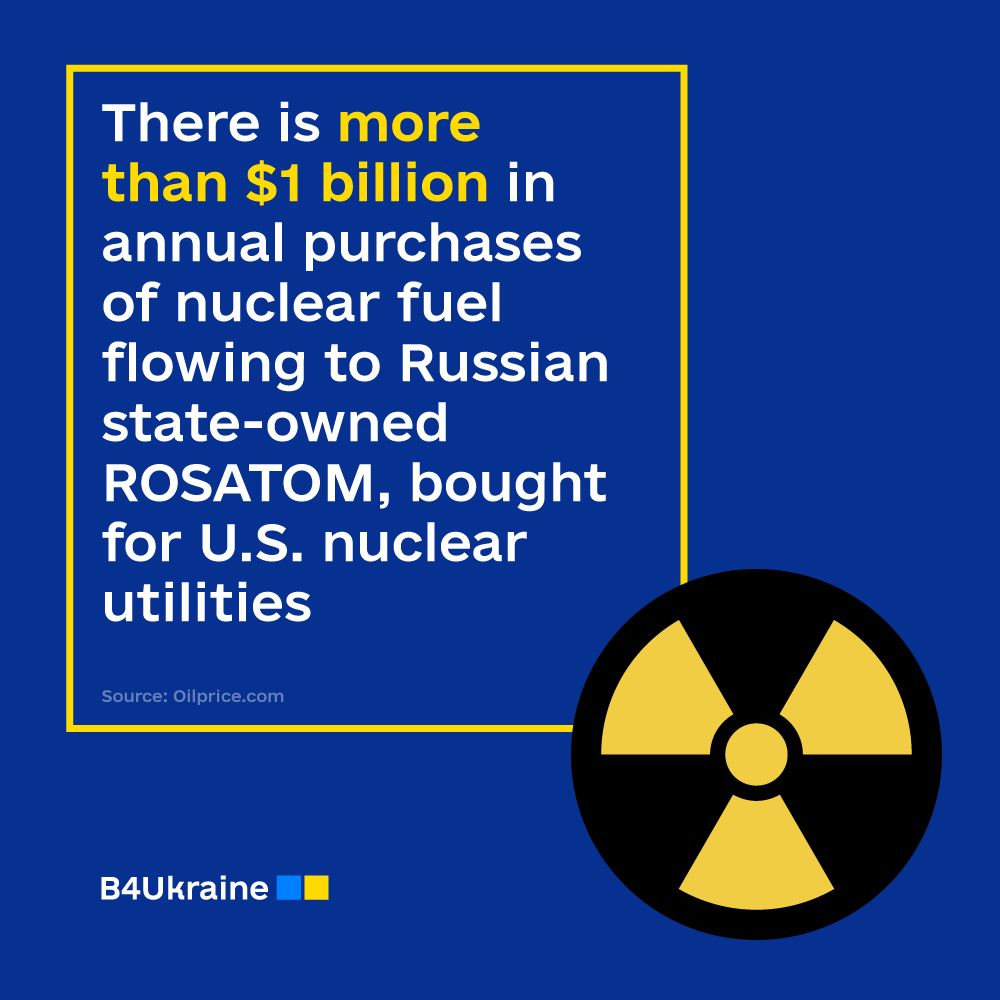 More than eight months into the devastating and destructive war Russia wages against Ukraine, there are still some valuable sources of income left for the aggressor country, that democracies are hesitant to target due to high dependency on some of the Russian resources.
One of them is nuclear fuel. In the race to reduce emissions from fossil fuel power plants, some countries, including the U.S., turn to nuclear power.
As Oilprice reports, the U.S. is doubling down on nuclear power generation as a means to reduce emissions and is supporting demonstration projects of advanced smaller nuclear reactors that promise to be more efficient and cost less to build than the current nuclear fleet.
However, there is one major hurdle to the construction of the most advanced reactors — the uranium type of fuel on which those reactors are designed to run is currently sold commercially by only one company in the world. And that company is a subsidiary of Russia's ROSATOM, the Russian State Atomic Energy Corporation.
Some $1 billion in annual U.S. dollar purchases of nuclear fuel flowing to ROSATOM from U.S.
The association Uranium Producers of America noted during a Senate committee hearing after the Russian invasion of Ukraine that "almost none of the fuel needed to power America's nuclear fleet today comes from domestic producers, while U.S. nuclear utilities purchase nearly half of the of the uranium they consume from state-owned entities (SEO) in Russia, Kazakhstan, and Uzbekistan."
ROSATOM is not under Western sanctions after the Russian invasion of Ukraine because of the Russian state firm's importance in the supply chain of the global nuclear power industry.
Seeing that U.S. companies and associations openly discuss the need to abandon Russian nuclear fuel gives hope that this problem will be properly addressed, however right now it only becomes another case proving how much some democracies are dependent on unreliable regimes like Russia.
B4Ukraine calls for more efforts to reduce dependency on Russian energy resources including nuclear fuel to deprive the state war machine of means it uses to wage its aggressive and unjustified war against Ukraine.