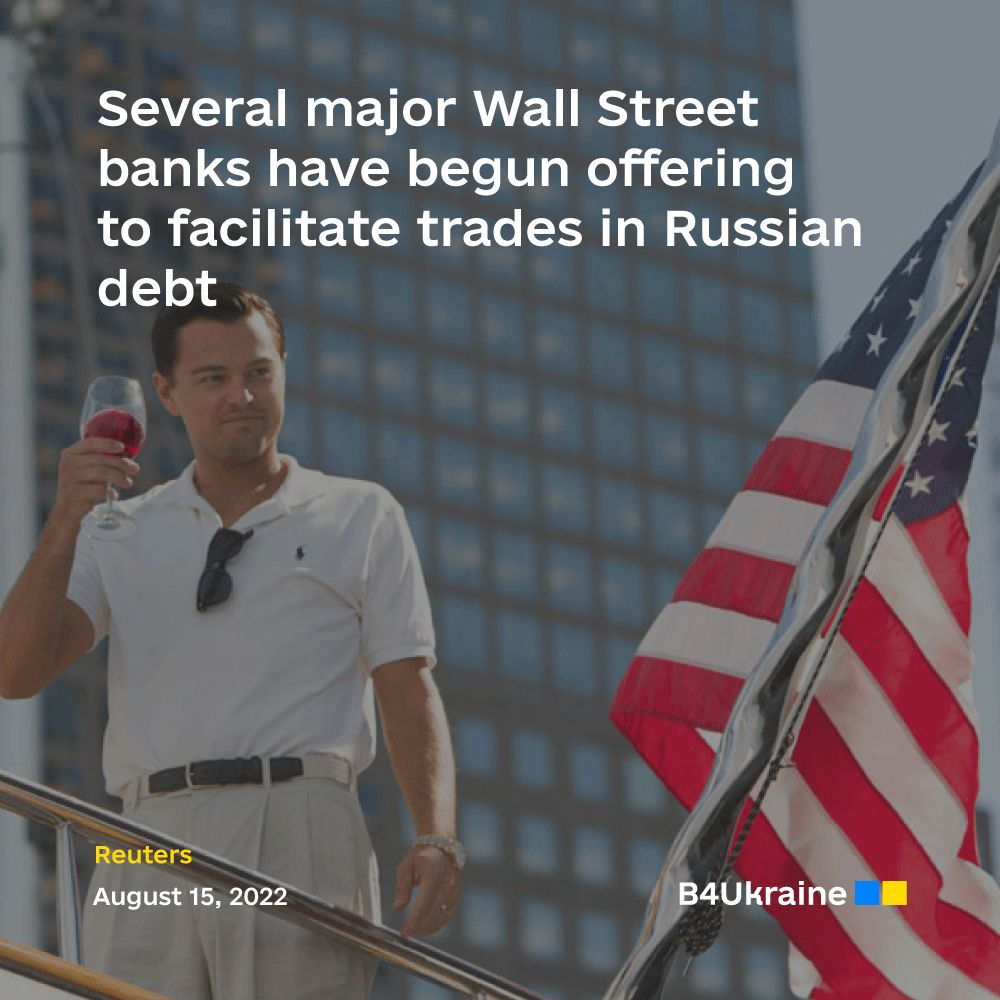 The largest Wall Street firms have cautiously returned to the market for Russian government and corporate bonds, Reuters reports. The list of banks includes JPMorgan Chase & Co, Bank of America, Citigroup Inc, Deutsche Bank AG, Barclays Plc, and Jefferies Financial Group Inc.
The trade with the Russian debt has been revived as investors are now allowed by the U.S. Treasury to wind down their positions by disposing of the assets widely seen in the West as toxic.
According to the report, a source close to Deutsche Bank said the bank trades bonds for clients on a request-only and case-by-case basis to further manage down its Russia risk exposure or that of its non-U.S. clients, but won't do any new business outside of these two categories.
Of course, there is the question of why investors have invested in Russian assets in the first place given that its war of aggression against Ukraine started back in 2014. Nevertheless, for those with Russian exposure, it is a window of opportunity to take proper action at least now.
Additional incentives to get rid of Russian assets come from Russia which has been complicating the lives of local investors with politicized capital controls since the early days of the war against Ukraine. Since March 2022, investors from "unfriendly" countries - from countries that haven't joined the sanctions imposed by the US and its allies - have been subject to capital controls banning foreigners from selling or collecting payments on local securities.
In addition, recently Russian President Vladimir Putin tightened capital controls for those from "unfriendly" countries. In August, he issued a decree imposing an overall ban on transactions with certain assets, such as securities in certain Russian companies and interests in certain Russian investment projects, if these securities and interests are owned by persons from the so-called "unfriendly states" or persons controlled by such. Assets include shares in certain Russian major entities, energy and subsoil companies and projects, and Russian banks. The new ban restricts the ability of investors to exit from their Russian investments or to restructure their Russian holdings without the specific permission of the Russian president.
This is a wake-up call for all the investors to get rid of the toxic Russian assets while they can, because Russia is an unfriendly country for international investors.