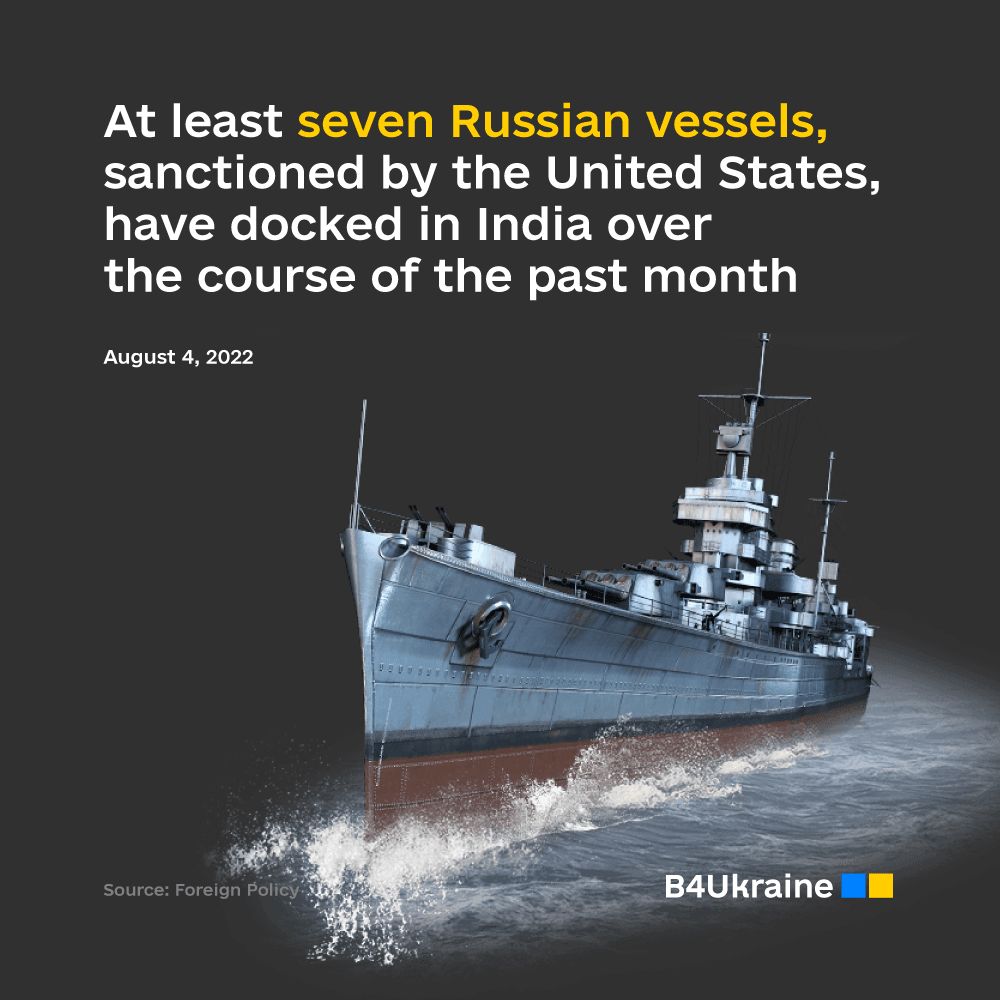 At least seven Russian vessels, sanctioned by the United States for their connections to shipping companies with a history of transporting weapons on behalf of the Russian government, have docked in India over the course of the past month, Foreign Policy reported in early August 2022.
Two of the sanctioned cargo ships were previously involved in delivering a shipment of S-400 surface-to-air missiles from Russia to China in 2018. Another vessel has been shipping military equipment. The oil tanker has previously been accused of transporting Iranian crude oil.
This latest case proves that it is not enough to impose sanctions - their enforcement is critical. Experts state that India continues to trade with Russia for purely economic reasons.
But while not directly violating U.S. sanctions, such actions can expose India to secondary sanctions for dealing with sanctioned Russian entities. In March 2022, U.S. Deputy National Security Advisor, Daleep Singh, warned on a trip to India that there would be "consequences" for countries that seek to skirt U.S. sanctions on Russia while the U.S. consulate in Mumbai wrote to the city's port authority in June asking it to block entry to Russian vessels.
Yet, it is August and we still see reports of India working with sanctioned vessels. It is yet another evidence that having extensive sanctions on Russia is not enough, their enforcement is a key.