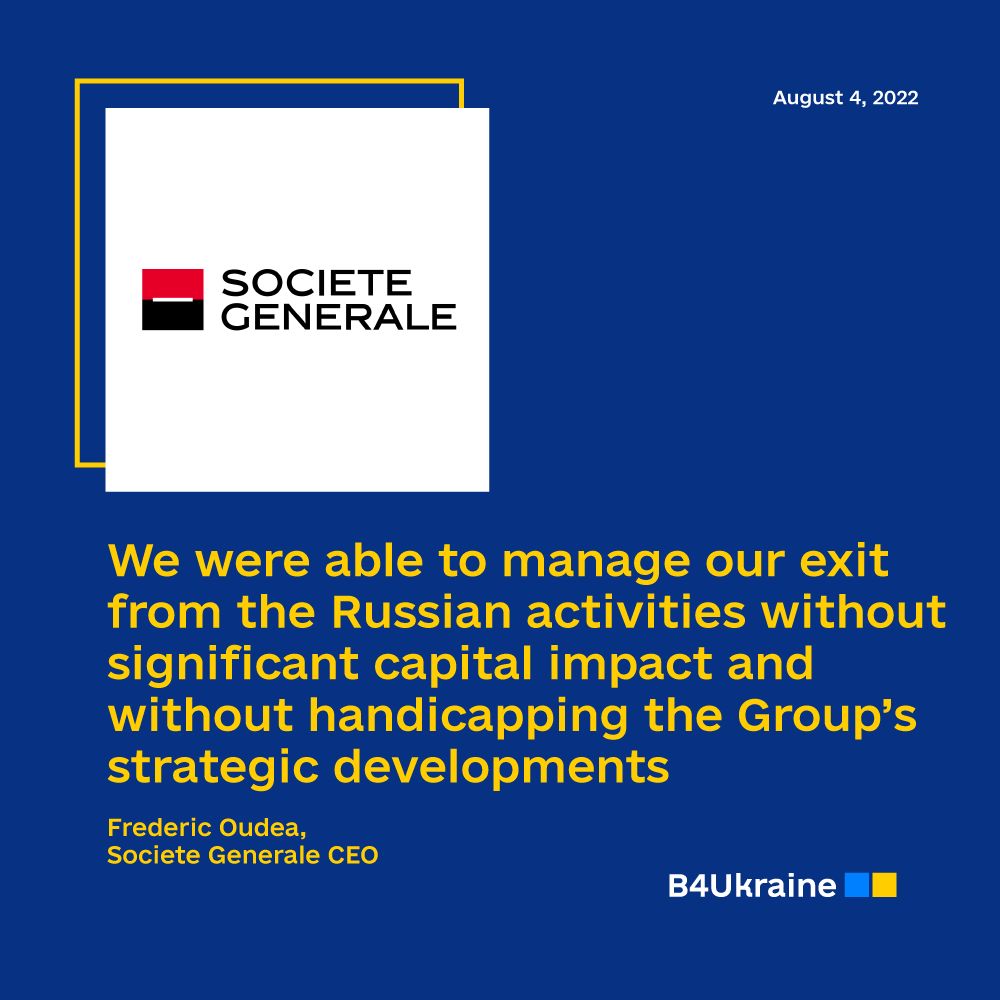 After exiting the Russian market, Societe Generale took a loss of €3.3 billion. But the bank's capital didn't take significant capital impact and group's strategic developments were not handicapped by the decision, according to CEO Frederic Oudea. Societe Generale even managed to outperform its rivals.
This news supports the notion the ECB Supervisory Board head Andrea Enria voiced earlier this summer. He said that European lenders could easily absorb losses that would arise from exiting the Russian market. Even though the exposure of European banks to Russia is as high as $84 billion, according to Forbes.
Societe Generale was one of the most exposed foreign banks. In a March statement, the bank said that it had earned €18.6bn in Russia (around 2.7% of its total profits). And yet the resulting losses didn't cripple the bank, thanks to the smart decisions regarding its business model.
However, there are still plenty of European lenders in Russia. In fact, before the full-scale invasion on February 24, Russia had 28 European banks. Most of them remain in the country including some huge names like Raiffaisen Bank, UniCredit, ING Bank, OTP Bank, and others. Raiffaisen Bank currently has one of the biggest exposures to the Russian economy.
Raiffaisen Bank and UniCredit even reported significant profits earned in Russia thanks to the ruble straightening, as well as a recovery in the local business and Russians turning to foreign banks as they see them as a safer place for money saving.
But the clock is ticking while Russia is heading towards recession in 2023. Banks have to decide - will they stay and increase further their exposure to the economy that is going down, or will they bail while the losses can be minimal?
After all, as Bloomberg states, political and regulatory pressure isn't going away — even if public interest has faded slightly — and financial risks could quickly worsen again.