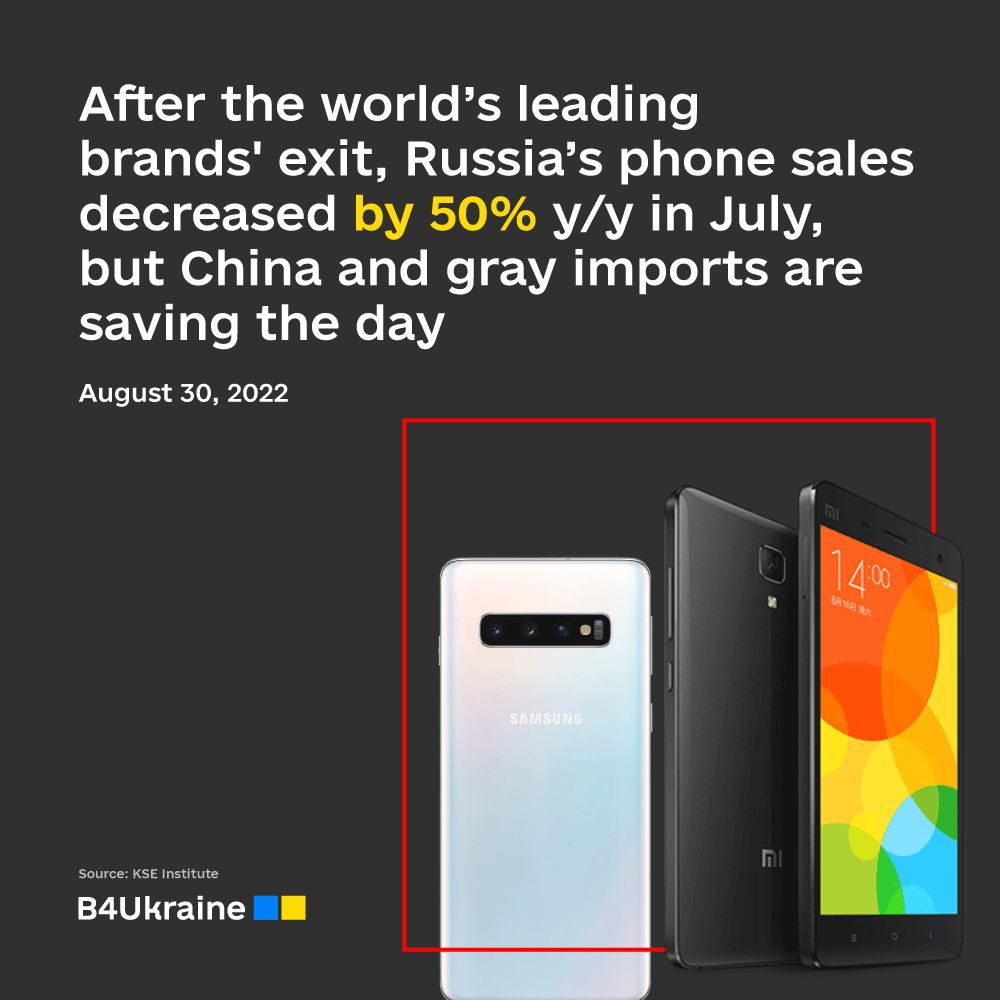 Corporate departure from Russia has been taking a toll on the Russian smartphone market. Phone sales in Russia have decreased by 50% y/y in July 2022, KSE Institute reports. However, some movements of leading phone makers signal that the drop is temporary and may soon rebound.
In early March, Samsung suspended its shipments to Russia, causing its market share to fall from 30% to 8.5%. However, some media report that Samsung creates ways of gray imports into Russia to bypass sanctions directly and does not wave "goodbye" to Russia, as the company still keeps its R&D center in Russia open and hires staff. The market is waiting for whether the company will return.
In addition, several Chinese brands are growing their presence in Russia. Xiaomi and its two other brands, Redmi and Poco, reached a 42% share of the Russian smartphone market. Another Chinese brand that gained market share was realme, a BBK Electronics brand with a 17% share. And there is also Wiko, a French brand of the Chinese company Tinno Mobile Technology, that started sales in Russia in August.
While the actions of Chinese companies in Russia are hardly a surprise, Korean Samsung is another story. "There are risks for some of Samsung to return to the market. Constant public attention is required not to allow it," KSE Institute's analysts emphasize.
Also, Samsung's comeback to Russia would normalize the move for other companies that might follow such a large brand. This would be unacceptable. The companies that have left Russia must stand by those commitments until the territorial sovereignty within the internationally recognized borders of Ukraine is restored and accountability is imposed.