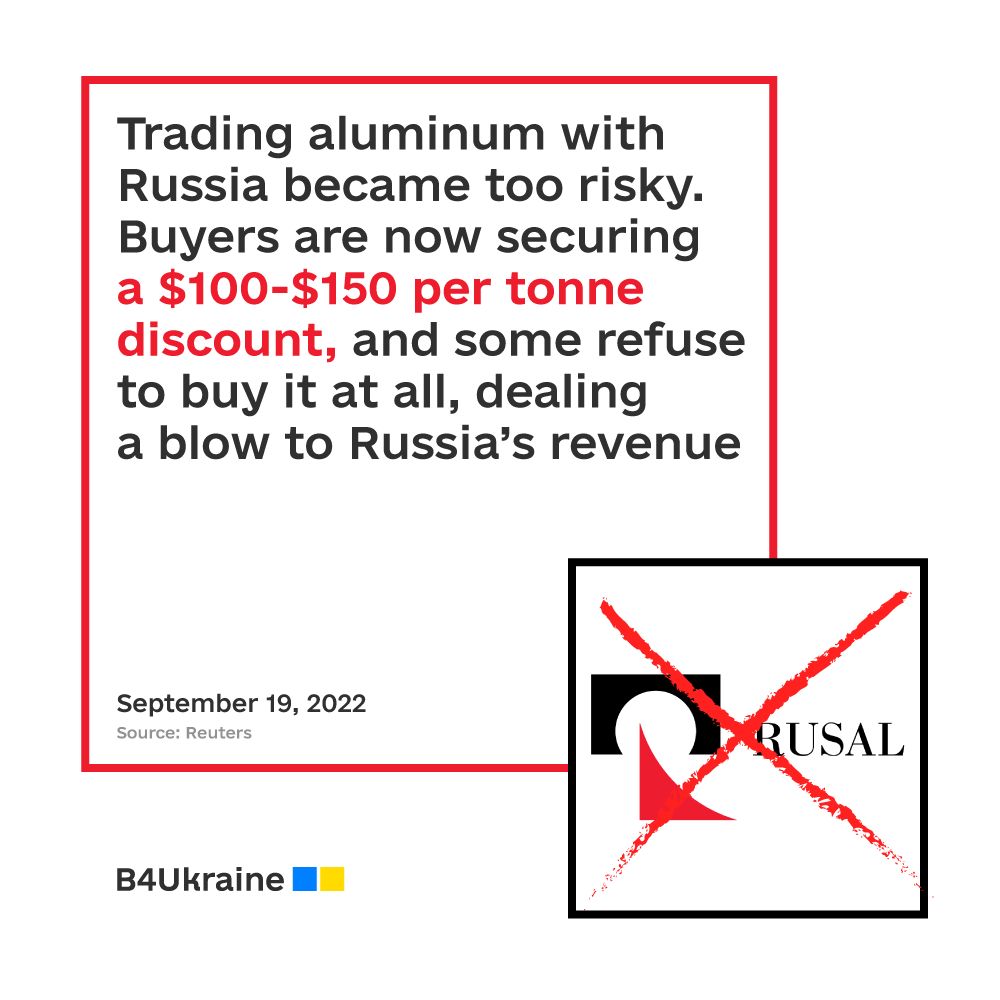 Russia is one of the world's largest suppliers of aluminum, with Rusal company being its main player on the market. The metal exports from Russia amounted to nearly 3.5 million tons in 2021, having increased by 29% from the previous year, according to Statista, bringing close to $7.1 billion in revenues. Big companies, including Boeing and Tesla, were among the buyers of this Russian commodity.
But times change. According to Reuters, some buyers now demand a $100-$150 per tonne discount for Russian aluminum, as the risk exports could be hit by sanctions weakens demand.
However, for Russia the problem goes deeper as companies refuse to buy aluminum from the country. In August 2022, Boeing announced it would end trade with Russia. And now, as the season for negotiating new contracts for 2023 begins, more and more companies refuse to buy Russian aluminum, Bloomberg reports. "Norsk Hydro ASA won't agree to any new Russian metal, while Novelis Inc. has excluded Russian production from a key tender for new contracts to supply its European factories next year. Buyers overall are increasingly pushing back," writes Bloomberg, adding that some in southern Europe may be more flexible if they can buy at a discount.
There are similar trends with other commodities where Russia is the dominant supplier, such as nickel and palladium. A shift in the structure of international trade, switching from Russia to other suppliers is happening as we speak.
European suppliers say they are optimistic that the mounting aversion to Russian metal will give them an advantage in premiums, while Russian aluminum supplier Rusal may need to offer discounts on its delivery premiums to entice buyers.
This means one thing: Russia's revenue from metal exports is likely to fall. And it will happen thanks to the businesses' decisions to refuse to buy Russian commodities since Russia's full-scale invasion of Ukraine. B4Ukraine calls for companies to recognize that there can be no ethical trade of Russian commodities and by stopping trade with Russian companies businesses can contribute to blocking access to the economic and financial resources enabling Russian aggression, which is an attack on the rules-based international order itself.